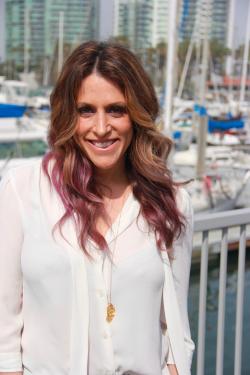 WHAT I'M SUPPOSED TO WRITE:
Born and raised in Southern California, Robyn began recruiting and booking dating shows right out of college. When reality television became a bona fide sensation on network television, she was at the forefront of the craze and quickly rose to prominence as one of the top reality casting directors in the business. Robyn's impressive resume includes hit shows such as "Survivor," "Big Brother" and "The Bachelor."
In July 2005, Robyn took the next step in her career and opened Kassting Inc., the industry's first full-service reality casting company. With a staff that exemplifies Robyn's infectious energy and uncompromising work ethic, Kassting Inc. is already the one-stop favorite of both networks and production companies looking for the perfect cast to bring their shows to life.
WHAT I REALLY WANT TO WRITE:
So, I was a professional dancer / waitress all through college (a LEGITIMATE CLOTHED DANCER- get your mind out of the gutter). When I realized I was too old to dress up like a Disney character I branched out to the casting world. I "knew someone who knew someone" working on a cable dating show, they cut me a break and there began my casting career. After a couple of years (and many late nights recruiting in some of the "classiest" bars in town) I was able to jump on the reality show bandwagon from the beginning. Big Brother 2 was my first network reality show and I've been lucky enough to work on some of the biggest shows since. I opened up Kassting Inc in July 2005 and I've been able to pay my rent since the beginning... that's a good thing, right? Here's where I'm supposed to say how great I am to work with, how organized I am, how professional I am, blah blah blah, but the proof is in the puddin' (I've always wanted to say that). My resume speaks for itself and I'd be more than willing to give a list of references, if needed (ALMOST all of them will say great things about me and my company).
Just some random things about me.... I love Vegas, the Lakers and I'm an amateur kickboxer (with a record of 1-1... ok, so I'm not that good).