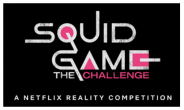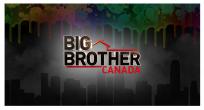 | | |
| --- | --- |
| SQUID GAMES / THE CHALLENGE: | |
You have seen the drama, now it is your chance to take part in Netflix biggest ever social experiment! This supersized unscripted show turns the scripted world of the drama into reality. Real-life players will be immersed in the iconic Squid Game universe and will never know what is coming next.
| | |
| --- | --- |
| INVITATION CANADA 11: | |
THIS APPLICATION IS PASSWORD PROTECTED AND ONLY AVAILABLE TO APPLICANTS WHO HAVE GONE THRU THE FIRST STAGE OF CASTING. IF YOU ARE INTERESTED IN THIS PROJECT BUT HAVE NOT BEEN INVITED TO THIS STEP - PLEASE CLICK ON THE APPLICATION BELOW FOR:"BIG BROTHER CANADA"TO BE DIRECTED TO STEP 1 OF THE CASTING PROCESS.
| | |
| --- | --- |
| BIG BROTHER CANADA 10: | |
NOW CASTING Season 11 of Big Brother Canada. Are you an outspoken, outgoing, big personality who has what it takes to be the next winner of Big Brother Canada? If so...We want to hear from you. All applicants must be either Canadian citizens or permanent residents of Canada and must be 19 years old by Feb 1, 2023